As a business owner, using data should become a matter of reality in your organization so that you can have a competitive edge in the market. As it stands, the use of advanced data in companies is not a preserve of the most advanced businesses but something that each company should have. The last few years have been dominated by advanced data usage in the industry, and there have been significant trends that have already dominated the world of business. As an organizational owner, it is necessary to understand such trends and use them where appropriate.
Artificial Intelligence
One of the most important emerging trends in data analytics today in the world of business is artificial intelligence. As a business owner, this is a trend you cannot miss in your organization because it will play a central role in making your company better and helping it to achieve unmatched success in the market. Artificial intelligence is currently supplementing human intelligence to collect and analyze data in the business with the hope of making significant decisions on how the company will operate today and in the future.
Advanced-Data Security
In the modern business environment, it is not all about collecting and analyzing data. Experts have already realized that companies should work hard to implement the necessary measures that will help secure the data such companies already have. It is a challenge that is already turning into a significant threat among smaller organizations that have already lost much of their data in the market. These small organizations ought to take the necessary precautionary measures so that they can be able to safeguard their information where necessary.
Data Discovery and Visualization
 in data discovery and visualization is another essential factor that everyone involved in the company's operations ought to have a comprehensive understanding and analysis of. Every company that is working towards achieving success in the world of business must make sure that it is able to discover data in the areas where it is operating. Without discovering data for analytical and decision-making purposes, it is essential to indicate that the company will find significant challenges in addressing most of the complex factors facing most of the companies.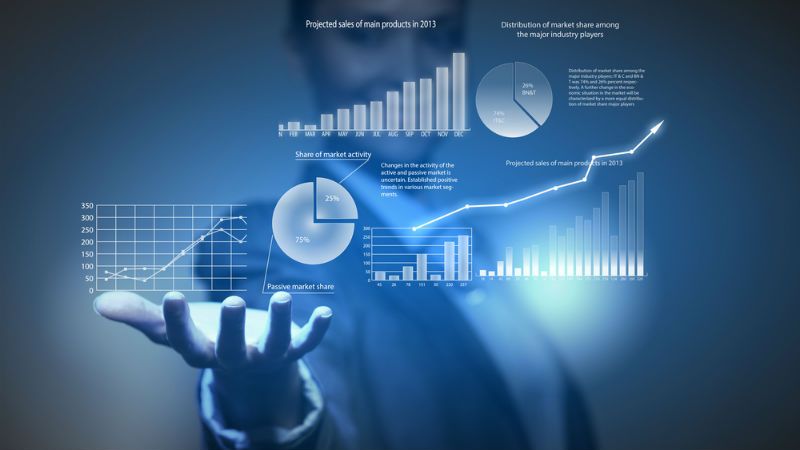 Predictive Data Analytics
Experts in the data and analytical sector have predicted that emerging trends concerning predictive data analysis methods and tools will soon dominate the industry. This is something that most of the experts who have been handling various businesses as leaders and essential employees should understand and incorporate in their daily business activities. Any company that does not incorporate the necessary predictive analytical tools in its operations will find it hard to penetrate the market and achieve all the goals and objectives it has desired.
Real-Time Data Analytics
Real-time data analytics is one of the significant emerging trends that every company is trying to incorporate into its daily business operations. The world of business is moving quickly, and the quicker the decisions are made in an organization, the higher the chances of succeeding. However, to be quick in the decision-making process, it is necessary for companies to make sure that they know how to collect data and analyze it quickly so that they can make decisions that will move the company quickly in their operations.
Are You Interested in Data Analytics?
As a business owner, there is no doubt you are highly interested in data analytics in your organization. You want to incorporate the necessary emerging trends in your data processes so that your company can better understand the market. NetBase Quid is versed in all the analytical data strategies and other emerging trends that will be of massive importance to your organization. Working with such an agency will give a different meaning to data analytics in your company.