Recycling content created earlier for one purpose, to be used in another purpose is referred to as Repurposing. This helps in creating more content with less effort involved. This also gives you a chance to revisit your old content. Noone has the time to scroll through your website to all those backdated entries and repurposing is a great way of bringing back your old favourite content to the forefront.
Repurposing your content is efficient, time saving and can help your business expand.
Now you understand the magic of repurposing, let's dive into 7 ways you can repurpose your old content –
1 – Live Stream Content on Facebook or Youtube
With over 2.7 Billion monthly Facebook users and over 2 billion Youtube users, these platforms are a great way to grow your business. This is such a simple but efficient method to repurpose your content. The best part – these platforms let you read comments live and interact with the audience to actually engage them in your conversation. This can bring in a fresh audience as well as help you connect with the old.
2 – Publish Guest Posts From Old Blogs
Guest posting or blogging is publishing original and meaningful content on someone else's website as a guest blogger. This is a great way of building long lasting relationships with consumers who want to hear more from an expert in their niche and build trust in the authenticity of your brand.
As a guest blogger, you can repurpose your old blogs to reach your targeted audience. Take advantage of guest posting to give the readers another chance to view your content as an outreach project for your SEO strategy.
3 – Start A Podcast
With at least 37% people listening to podcasts monthly, this is one of the most popular mediums. You can repurpose your old posts by reading them out loud and uploading it as Podcasts. People on the go prefer this method rather than reading manually. This can even bring in a new audience which may in turn lead to sales conversion as customers.
4 – Create Infographics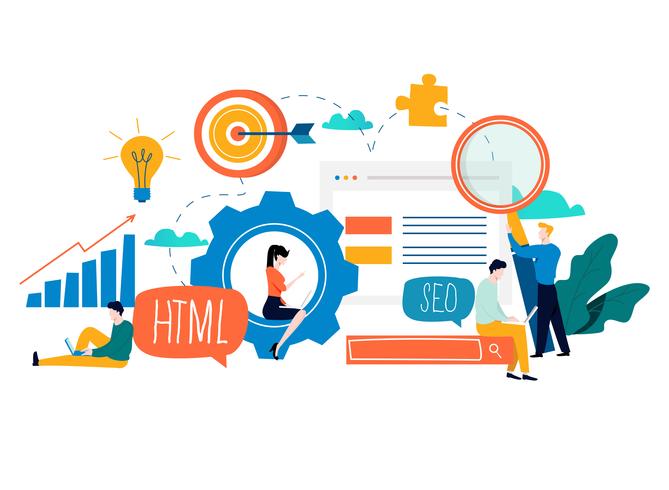 You don't want a visitor to doze off while scrolling through your content. Writing long, brooding paragraphs doesn't look attractive anymore. To make your content more appealing, try creating relatable infographics to depict your research or data. 56% of businesses use infographics and 84% of them find it a useful tool for SEO.
Easy to comprehend, infographics instantly hook in the viewer and improve information retention. These shareable, well-defined images can easily repurpose your old content and make it look visually appealing to the audience.
5 – Use Email Marketing
Email marketing is a great technique to focus on engaging new customers as well as retaining old ones. With 59% people being influenced by marketing emails, this strategy focuses on building brand awareness and influences customers to remember your business resulting in amazing clickthrough rates.
By repurposing your website's posts into relevant mails to customers, new leads can be generated which build authority and access relationships with customers.
6 – Use Interactive Instagram Stories To Boost Engagement
Social media will never die and Instagram is the latest rage. Putting polling options, using 'ask questions' features or using IG sliders to vote for your favorite option – interactive stories are the new norm to mingle with your followers and boost your engagement.
Using these stories to channel the main focal points of your content is the best way to form a symbiotic relationship with your followers.
7 – Convert Into Ebook For Kindle
Have some shorter posts that you don't know how to reuse? Just turn them into an eBook. Combine the posts with similar topics and bunch them together as a single book.
Self-publishing is the latest trend and is a great way to establish yourself as an author. It also builds natural credibility for your brand. This can also help in making a profit through the sale of these books on online platforms and Kindle. This will help you invest more into your business and grow it further.
Running a business is not a small feat and it takes a lot of effort. Reusing old content may just be the boost your business was looking for. You can also keep a track of the content your audience finds appealing and convert it in other formats by the above mentioned techniques to drive the most engagement.