Direct mail refers to when businesses send out leaflets to customers for a variety of different purposes. For example, it could be to do with marketing purposes with a newsletter, or it could be vouchers and discounts in general.
Provide Content They Want To See
One of the most important things related to direct mail, and what will help them stand out over the competition, relates to the actual content itself. The content you will provide will depend on what your business is and what product or service you provide. Furthermore, the actual industry you are operating in will also be a factor.
That's why you should understand how to write good content as well as including useful information that is both engaging as well as useful. Essentially, it needs to have served a purpose. That will allow you to provide content that people will want to see. You could ask your customers what they want to see in your mailbox through different surveys, or even look at competitors. It could also be worth your time to look through your own mailbox to see what stands out to you.
HTML Templates Could Be Useful
In case you didn't know, HTML templates can be applied to your direct mail programs to give them a different look. Not only that, but HTML code will help to adjust the flexibility and power of your direct mail. You may not be aware of just how much you can adjust in terms of the structure of your leaflet or letter.
Variability will be key, however, as you don't want to just focus on just one element of your direct mail, or else the rest will stand out in a bad way. Improving your direct mail will not just refer to implementing new technology, although that will be a big benefit, you will need to consider utilizing a new workflow. That will include training and exploration of what you are capable of and what you want from your communication and marketing.
It may be a good idea to start slow at first, to get used to the amount of variation and customization that you can do. Modest variation may be enough for you to start with before you look further up on the possibilities. It will largely depend on what direct mail you are doing, for example, you may not need to use many custom graphics or videos for billing, whereas newsletters may incorporate these elements.
It can be difficult to know where to start. You should consider looking at Lob's guide to direct mail customization, as they will show you the difference between different direct mail approaches, including what you will need for variation.
The essentials are that HTML code will help make direct mail easier to access for customers, as well as stand out more. There is a lot you can do with an HTML template, and they are a great place to start if you're unsure how to structure them yourself.
Emails Will Be Different To Direct Mail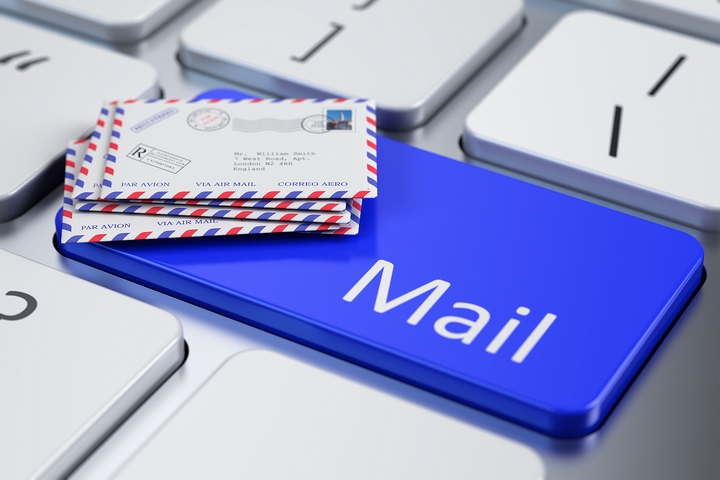 You may be considering looking into both physical and digital mail when it comes to communicating with your customers. There will be different expectations and things to think about. For example, the subject line of your email will be key over a direct mail be sent.
Whilst the content within an email is important, the subject line cannot be understated in its importance. You could have the most useful information and fun content within an email, but you will receive little clicks from it if there is an ineffective subject line used.
Think about the emails you receive, you will be unlikely to click onto an email that has no subject line at all, as you may think it is simply spam. If a subject line doesn't have many attention-grabbing words or relevance then it will be ignored.
That's why it may be a good idea to write the subject line first, as this will help dictate what you are putting into the email. Your business may have automation within emails, meaning the subject line will be predetermined for certain procedures. This makes it more important you get your subject line right. 
This could mean you need to do some testing and surveying. This will help you to identify what is working and what isn't, then you can implement changes as you go.
Don't Talk Like A Salesperson
You should aim to avoid the trap that many businesses fall into when sending a direct email, and that's with the language and words you use. Consumers will not be interested in reading a sales pitch that is not only focused on sales but is dull in content.
Consider mixing things up with the content you use, making it sound less like it's about sales, and more about what the service does, rather than why they need it. That way, they will be more interested in the product more organically than they would otherwise.