Watching movies is a great way to make your conversational English better. These films will also help you boost how you speak and comprehend information, as they will teach you new vocabulary with the way those words are spoken. Here are the top 5 American pictures to help you enhance your conversational skills in English naturally.
Schindler's List
This great classic was directed by the acclaimed Steven Spielberg. The events unfold during the Holocaust and the terrible Second World War in Nazi-occupied Krakow (Poland). All Jews are required to leave their homes and go to ghettos or work camps. He manages to buy a factory in which he plans to produce enamelware.
Oskar doesn't really know how to run such a factory, so he hires Yitzhak Stern. Stern is associated with an underground association of Jewish businessmen. They are the ones who give Oscar money for the factory. Instead of making money, he wants to help the Jews to be saved. He secretly makes a deal with an officer to free 1,100 Jews for money.
The heartbreaking visuals help you understand what's happening on screen. Many of the characters are foreigners, so they speak English much slower.
Gone With the Wind
A war breaks out and all the brave men go to war. Scarlett, the leading character, lives in Atlanta. She begins to befriend Rhett Butler. She is still in love with Ashley, even though he is married to her cousin.
The war is lost, and Scarlett returns to her ruined home. She becomes tough and rude and is ready to do anything to never know poverty again. She has become so stale that she is no doubt marrying her sister's beloved. After a few turns of the plot, widowed again, Scarlett marries Rhett. But this relationship is doomed.
This movie is based on a book. Watching the movie will make it easier for you to understand the famous novel. Simple acting without extraneous sounds and special effects is easier to follow. All the actors speak very clearly and you can make out almost every word.
The Breakfast Club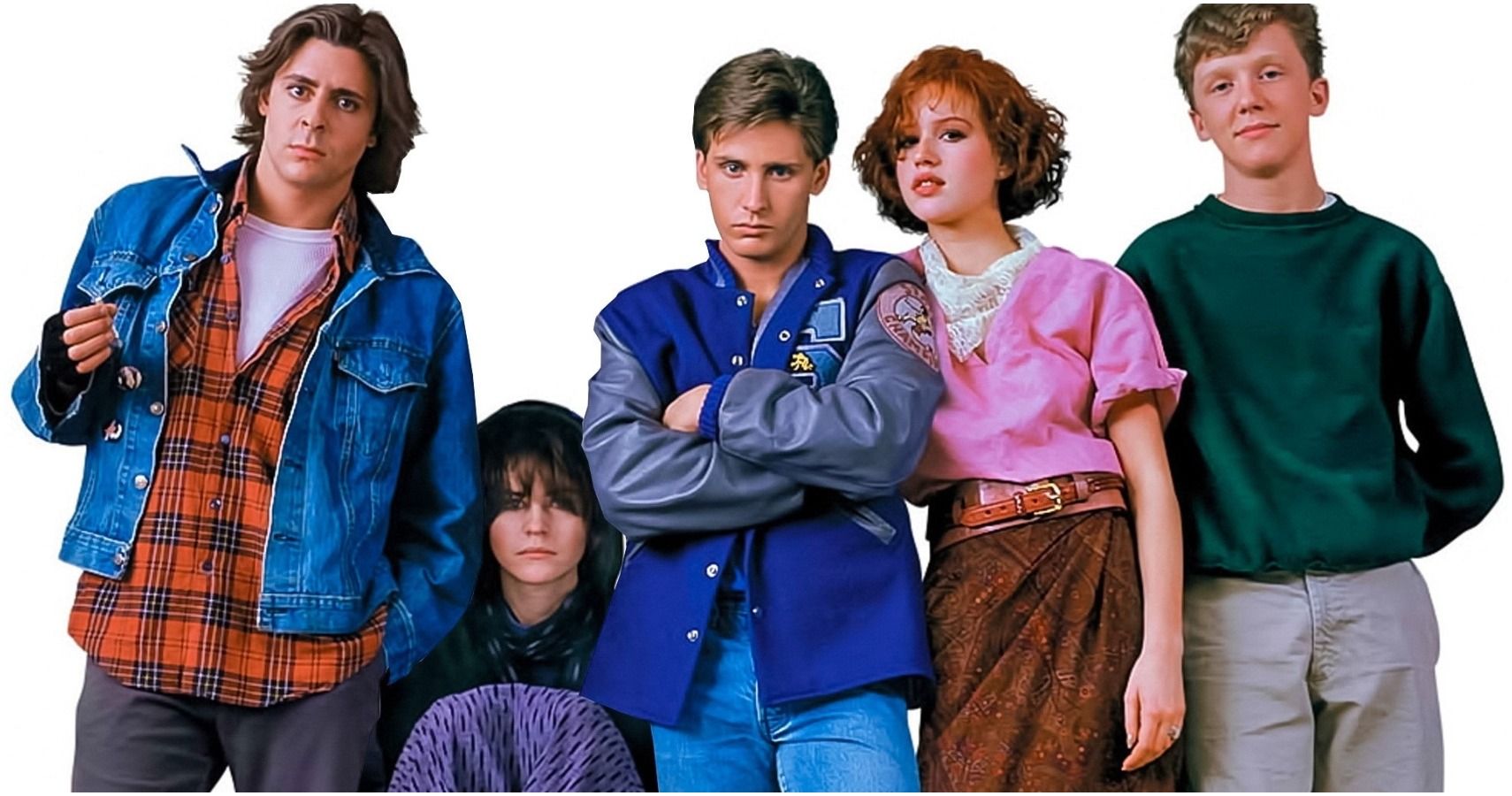 The plot dwells upon five students of the Shermer High school. They all end up on the same bad behavior detention on Saturday morning. For sanction, they need to compose a paper on the topic "Who I am?".
The characters spend their time doing different things. They dance, laugh at each other, tell each other stories, argue, discuss a variety of topics and even smoke weed.
The folks decide that Brian would draft the paper. Instead of answering on the topic of the essay, they challenge the teacher by asking what he thinks of them. After completing the essay, Brian signs it as "The Breakfast Club". For you not to have trouble with your assignment, you can ask us essay writing service to help you and nail your homework!
This one is great for learning since еhe instructor, Mr. Vernon, speaks very leisurely and distinctly when he's punishing students, and we comprehend what's been going on from the onset. There are a few entertaining scenes, actor plays are extravagant, so that conversation and plot are extremely simple to grasp.
Breakfast at Tiffany's
Holly lives in New York's wealthy Upper East Side. She loves to visit the famous Tiffany jewelry store, and she is constantly losing the keys to her apartment. Holly makes her living in the following way: accompanies wealthy gentlemen and visits local mobster Sally Tomato in prison.
A young writer named Paul meets Holly. Paul also meets a man by the name of Doc, a nice Texas man who Holly married when she was 15. But the wedding ended with a divorce, and Doc is heartbroken. Paul starts falling for the lady and asks for his wife.
Yet, everything is very confusing, and Holly herself wants to marry someone named Jose, a millionaire from South America. But Jose eventually leaves her, and the girl decides to change the scenery and arrive in Brazil. But everything changes when Paul starts a very frank conversation with her.
Audrey Hepburn, who stars in this timeless classic, has a very clear accent. So you can get the message across. You will also enjoy watching her weird and funny character.
Dirty Dancing
In 1963, Francis Houseman, known as "Baby", took his family to a resort in a luxurious New York. He grew up in a wealthy family and everyone expects her to go to college soon.
While on vacation, she meets a dance instructor, Johnny Castle. He grew up in a completely different family. So she lies to her parents and begs her father for money to pay for the illegal abortion of Johnny's dance partner. Eventually, they fall in love.
Everything changes when Johnny's girlfriend, who had an illegal abortion, gets dramatically worse. Baby's father finds out what his daughter has done and forbids her to see Johnny. Baby goes against his father's wishes and runs away at night to meet Johnny. But the outcome is way worse.
It has a simple storyline that is not hard to follow. The dialogue mostly takes place between the two characters throughout the film, so it is easy to understand.
Grab some popcorn and start watching a marathon of these classic American movies now!